(The following is reprinted from the February 18, 2019 addition of the Napa Valley Register
Blue Oak School presents $15 million middle school expansion plan
Napa's Blue Oak School is asking the city for approval to significantly expand its current Polk Street footprint by building a new middle school complex next door.
The campus would be located directly across the street from its current home at 1436 Polk St. in downtown Napa. It is estimated to cost $15 million to $16 million, said Dan Schwartz, head of the school.
Blue Oak "has a bright future," said Schwartz, who called this project "a bold step for us." The new two-story property will allow Blue Oak School to consolidate the school into one area.
Blue Oak's current middle school campus is about a half mile away on Hayes Street, near the Jefferson Street intersection.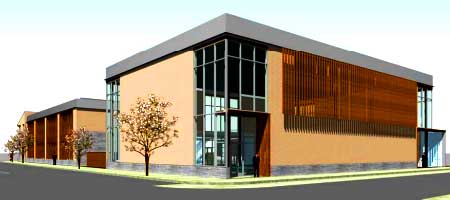 Schwartz said the decision to build in downtown Napa was important. The school could have bought a bigger piece of property elsewhere, perhaps in a rural setting.
But, "We believe that a more urban, curricular experience for our students would be more in keeping with our desire to stay connected with the city and embed their curriculum in the real world in Napa. We think this will provide a richer experience for our students."
On Feb. 1, the progressive, private kindergarten-8th-grade school submitted its project application for the expansion. The new middle school would include an 11,450-square-foot classroom and administration building and one 9,450-square-foot gym. The classroom building would include eight classrooms, four offices, and other features.
The gym would include a kitchen, offices, locker rooms and other spaces. A courtyard would separate the two buildings. Student drop-off and pick-up would be on Clay and Polk streets.
In February 2018, the school bought a half-acre parcel at 1584 Clay St. from members of the A.H. Smith Company for $3.7 million. The plans for the new school represent "the intersection between our philosophy and our facility," Schwartz noted.
"We believe in learning by doing, so we want classrooms with more open space for students to be creative both individually and in groups."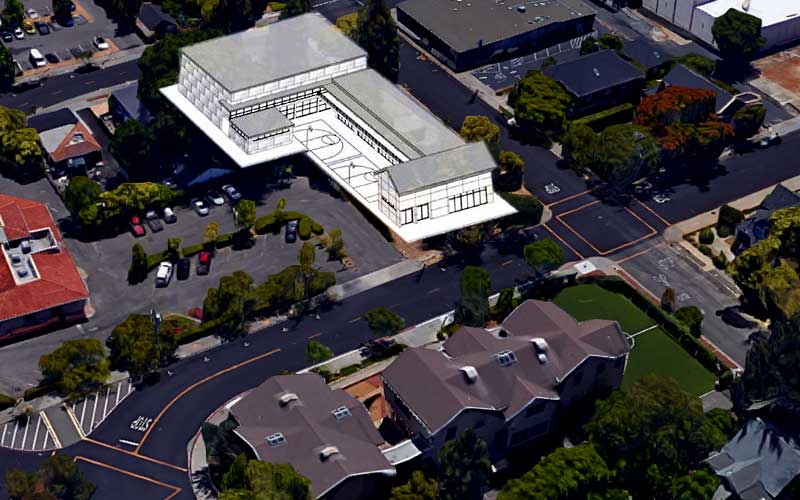 New programs would include an innovation lab and culinary program, said Schwartz. A learning commons area would include flexible walls to create spaces from 250 to 1,600 square feet.
"We're working as well to figure out how the new space can also be used and accessible to community groups."
The new gym will include bleachers to seat about 100 people, a portable stage and stage lighting and a bouldering wall – similar to a low climbing wall. That space could also be used by Napa city recreational programs, he said.
In the outdoor spaces, the school hopes to install raised bed gardens that allow learning to take place outdoors. The doors to all the classrooms will open up to the courtyard with large roll-up glass garage-style doors. That would allow an indoor and outdoor flow of learning and people at events or gatherings, said Schwartz.
Blue Oak School has 129 students, including 60 middle school students at its Hayes Street campus, said Schwartz. The school opened in 2002. According to the Blue Oak website, annual tuition for the 2018-2019 school year is $24,450.
With the new campus, "our intent is to have up to 200 students," said Schwartz.
Blue Oak's middle school campus on Hayes Street sold at the end of 2018 for about $6.1 million, said Schwartz. Blue Oak bought that parcel more than 12 years ago. The buyer is a Chinese-based educational company called Avocado Education Group.
Using a lease-back agreement, Blue Oak students will remain at the Hayes Street campus until the new property is developed, said Schwartz. The next steps for the project will include a Planning Commission meeting that has yet to be scheduled, he said.