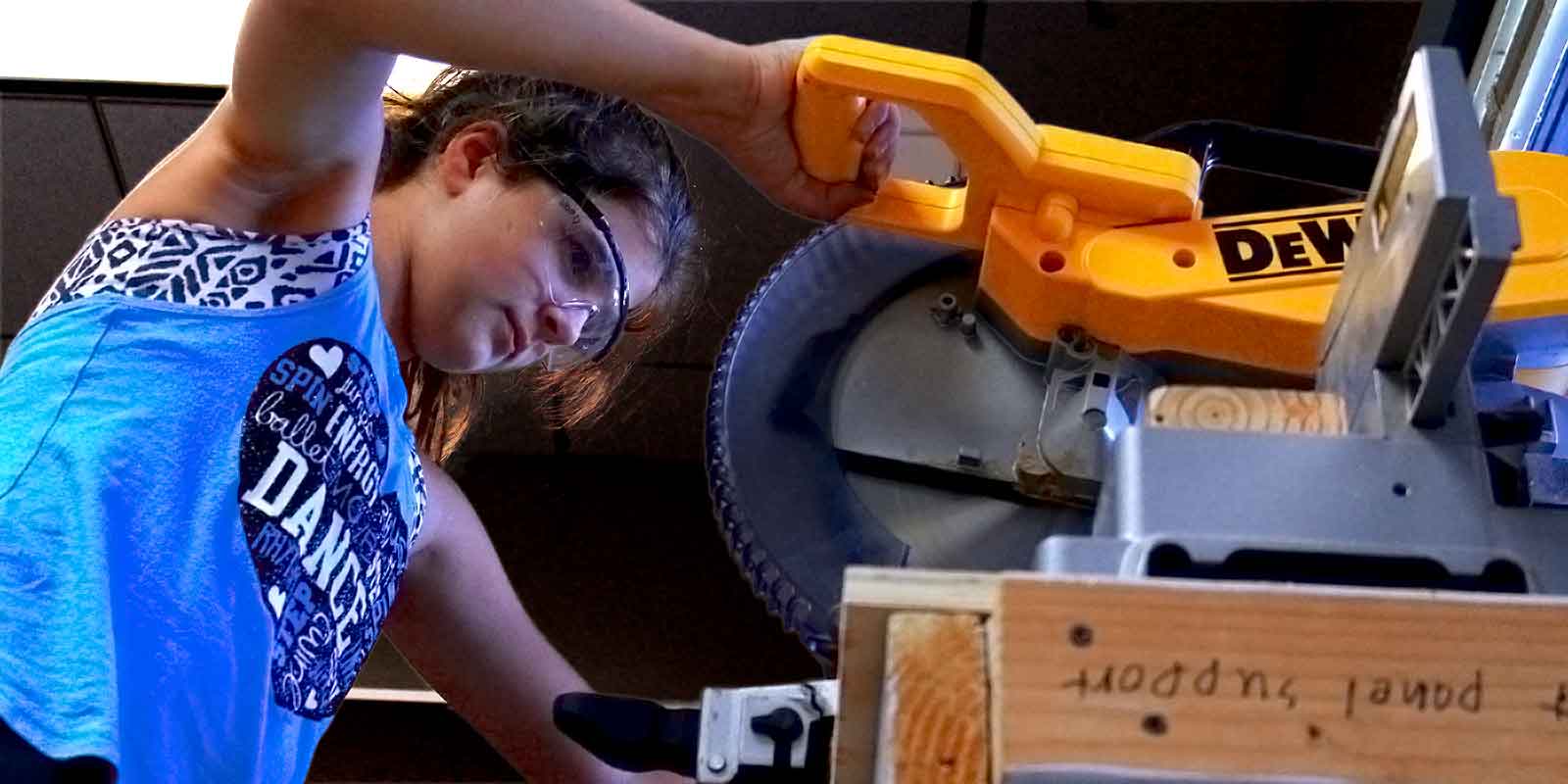 Block Building
One mark of a progressive school is the use of unit blocks as an elementary learning tool. Unit blocks cultivate science and math skills including patterns, counting, balance, classification of materials, and of course, gravity. They also promote physical development, eye-hand coordination, spatial intelligence, and problem-solving. Working in the block area also challenges our youngest students to work in small groups and to be emotionally resilient – construction falls, gets knocked down, and has to be disassembled!


Blocks are also a key component in our youngest students' social studies through a process described simply as "intake" and "outgo." When our children adventure out into the world they make observations about what they see. They then return to their class to work together to build what saw with unit blocks and they reflect on what they saw through imaginary play. For example, when our kindergarteners conduct their school study they build their interpretation of our building with what they consider to be all its most important elements.
Blue Oak School students extend their block work onto our playground with our big blue blocks. A modern interpretation of the classic wooden unit block, these materials inspire our Lower School children to build an exciting array of structures that they incorporate into their imaginary play and create games around.
The philosophy of block building is also beautifully showcased in our Breakaway class called Forts, which teaches hands-on lessons about a community's interconnections. Students in forts begin by studying and visiting forts in our region. They then spend two days working together to build their own fort out of cardboard boxes in our multi-purpose room – they live in the space and spend a night sleeping it their own structures, which have elaborate designs.


Students have animated this imaginary community by, for example, constructing a functional lending library, setting up stores, and designing an elaborate carnival space. They have also made their own imaginary musical instruments, cardboard animals, and even created their own economy with cardboard "fort bucks."
Making
In Blue Oak's Middle School we provide opportunities for students to sharpen their building and making skills as they also learn to use increasingly sophisticated tools across the curriculum.
In the Middle School art and science, for example, students use our woodworking tools to build everything from trebuchets to shadow figures. In Middle School electives students learn to design objects on a 3-D printer and they create a moveable sculpture using simple electric circuits.
Like working with the unit blocks, these quintessential Blue Oak experiences connect the head to the hand and ground learning in hands-on experience.