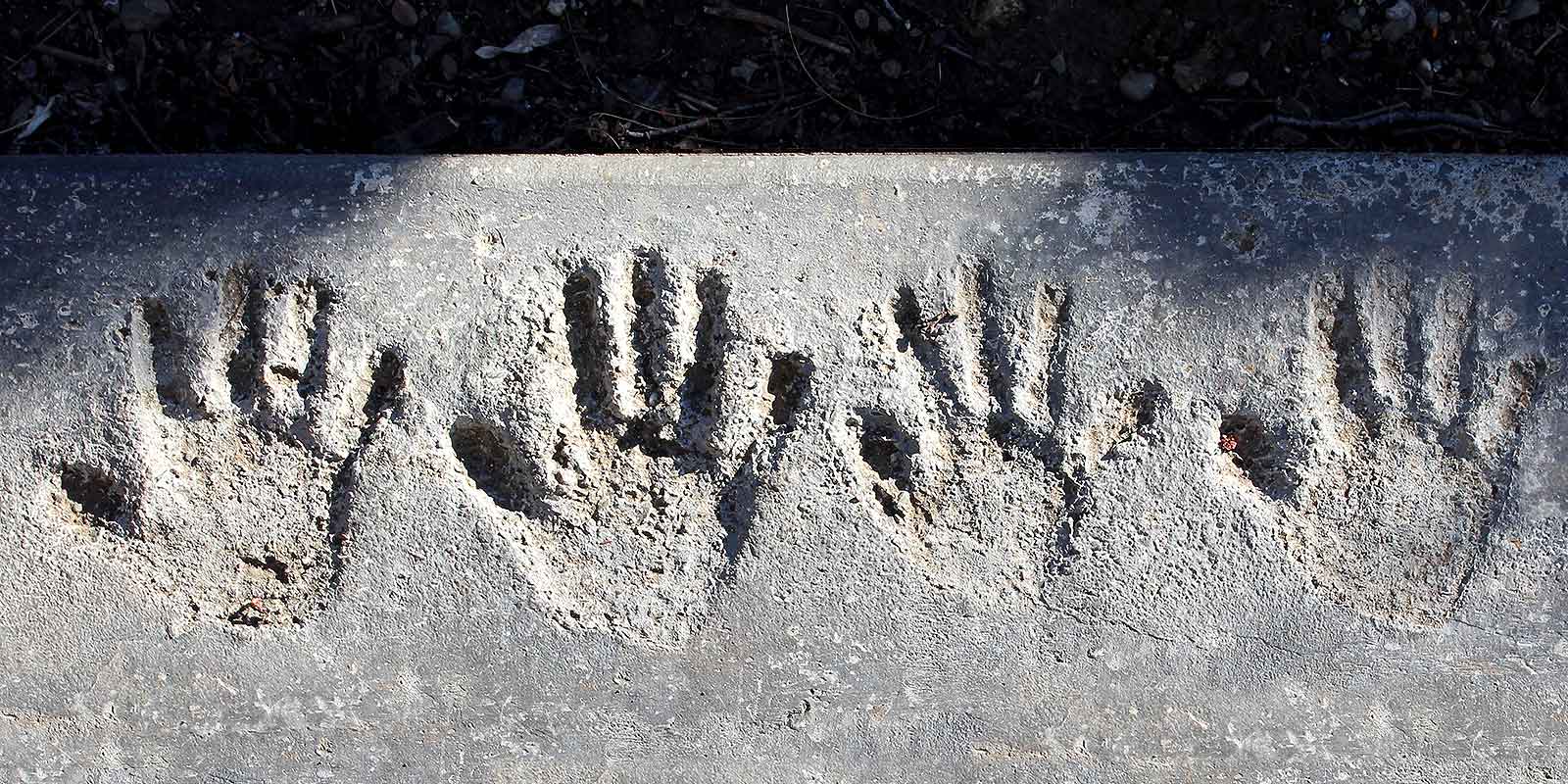 Pictured here are some of the hand prints from the very first students at the Blue Oak School
As you begin to explore school options for your child, you will quickly see that Blue Oak stands apart from other schools in the valley in many ways. Here are just a few:
An inquiry-based approach to teaching which is focused on the unique needs and talents of each student
An emphasis on experiential, hands-on learning experiences
A child-centered, developmentally appropriate curriculum that allows learning to take place in a meaningful context and nurtures every child's internal motivation
An integrated curriculum which includes Art, Cooking, Performing Arts, PE and Spanish
A Middle School program that offers more than 30 electives in addition to a rigorous and challenging academic program
A 3-day all-school "Breakaway " program where children join multi-age groups to learn about everything from Camping and Cooking on the California Coast to Secrets of Woodworking and Wildlife Around the Bay
A commitment to each child's social-emotional learning. As early as Kindergarten, children learn how to greet each other by looking directly at someone, learn how to share in a variety of ways, participate in a group activity and read the Morning Message
Our math program helps students put math to work in real-life practical situations. If someone gives you a quarter to buy a 5 cent stamp, how much change do they get back? How do you calculate a tip? What if a pair of jeans is reduced by 25%? How do you use geometry and measurement to design your perfect room or a functional farm?
A unique "Jobs" program that helps young children realize how they contribute to the greater good of the whole school
Excursions in every grade – from trips to the local library or Post Office to locations throughout San Francisco and the North Bay – our students connect to the real world around them
Park Day – On a regular basis, students in our Lower School walk to Fuller Park to play or enjoy an activity in a different environment.